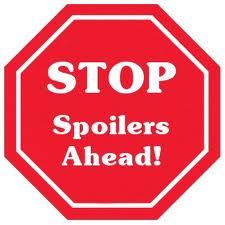 This article contains plot details about an upcoming episode.
When time & space start folding, all reality is threatened. With the best Head Spies mysteriously trapped in an ionic fusion loop, is there no-one who can save reality? -Operation Terra
to be added
Characters
Edit
From MAD:
Edit
Matt Omega (present day, 2411)
Matt Theta Pi (3 years before death)
Every spy that has ever existed
Trivia & Errors
Edit
Mrs T may appear.
The Mistress may appear.
Elad could see Adam while he was invisible protecting Olivia & Debbi.
There is 2 Matts, one from the present day & one from 3 years before death. They both shared the same memories when they "experienced" the reality fold.
This is the second story where this does a two way collide (first time was 11 Years With Love with Time & Geared) but this time it features two Dayles
Ad blocker interference detected!
Wikia is a free-to-use site that makes money from advertising. We have a modified experience for viewers using ad blockers

Wikia is not accessible if you've made further modifications. Remove the custom ad blocker rule(s) and the page will load as expected.