This is an article about the longest running Head Spys

Dayle is the longest serving Head Spy with staying on teams, He is the first alien
Blue Spy
and
Yellow Spy
. Alough Dayle doesnt appear much in Geared Season Three Vol One and Vol Two he made sure he was there for massive battles.
Debbi Hoey is the second longest serving Head Spy who had her first crush on Dayle. During
Time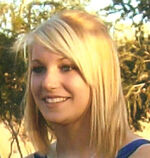 she showed feelings for Dayle and by Geared she became
evil
and it took Dayle and Matt to free her from the
Wolf Attacker
's power.

Ad blocker interference detected!
Wikia is a free-to-use site that makes money from advertising. We have a modified experience for viewers using ad blockers

Wikia is not accessible if you've made further modifications. Remove the custom ad blocker rule(s) and the page will load as expected.